On Coronavirus
How to Calmly Navigate through the Storm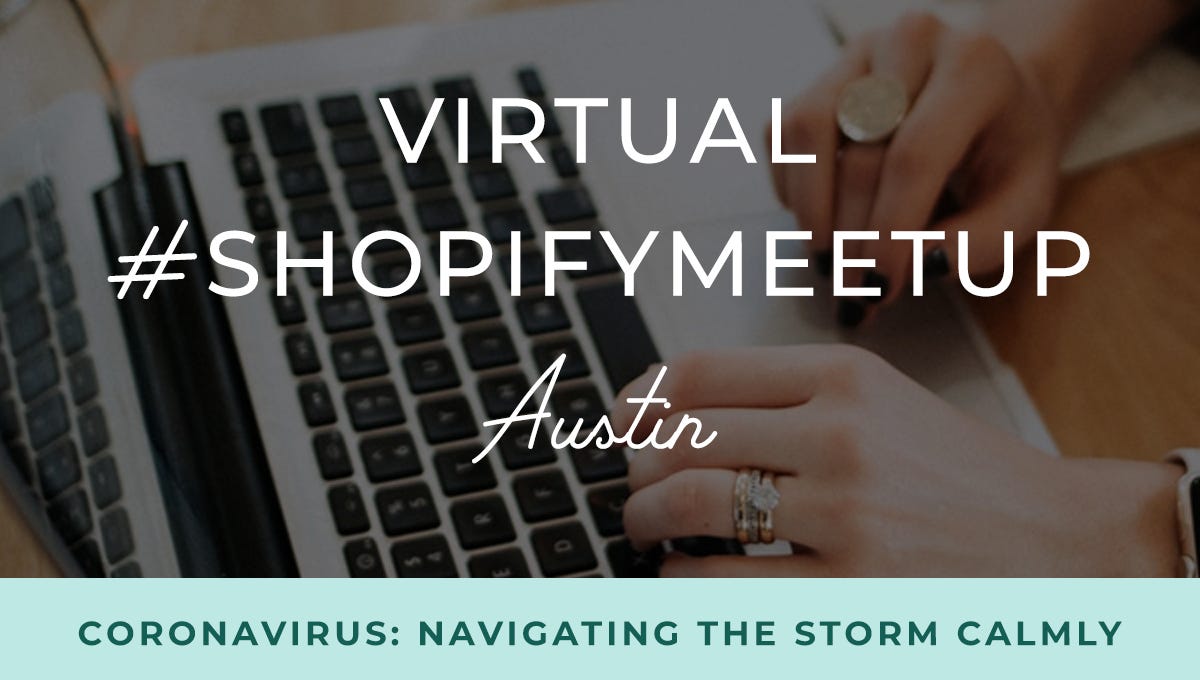 Presented by Mark Lupton from Amplify.
This month (Thursday, March 26th) we're going to meet, virtually, to discuss Coronavirus and how to calmly navigate through the storm.
Let's turn our focus from the headlines to clear actions.
We've gathered practical insights from successful owners and industry leaders in digital marketing, inventory management, web development, people management, HR, and finance.
And we'll discuss a framework for building a resilient business for the future (we navigate many types of storms, this is not the first and won't be the last).
This will be our first time hosting a virtual event -- RSVP as usual, and we will message all attendees with event login details.
As always, our meetups are working sessions so bring lots of questions (please ask in advance too). We'll have Shopify Experts and Partners to answer questions and follow up.
RSVP here: https://www.meetup.com/Austin-Shopify-Meetup/events/269073934
---
Some things to click on this month:
The Metropolitan Opera is streaming their operas free this month. And, like, it's incredible. I'm watching Carmen right now. And there's these marching urchins and then all these women emerge from a hole in the middle of the stage and then this Queen (it's gotta be Carmen, right?) tries to steal a soldier's sidearm. That's only in the first 15 minutes. The show is almost 3 hours!
To help flatten the curve, these memes are now cancelled.
Best handwashing "song" I've seen: Princess Leia's hologram speech (Twitter).
Subpar parks. Amber Share made posters from 1-star reviews of National Parks. The posters are gorgeous and she found the absolute best reviews too.
Wildsam's newest field guide: Texas. Everything from Wildsam is perfect. …if it's not too painful to plan a roadtrip from Quarantine.
Shopify asked on Twitter for pictures of home offices for isolation inspo and the responses did not disappoint, especially Victoria Wood's sailboat cabin.
And the best explanation of why #stayhome is so powerful: How to "flatten the curve" from the Washington Post.
---
Quick note on sponsorship…
We don't take any money, and we're not looking to. So any speakers we present and any links we share are all selected because we think they'll be helpful. That's all, thanks :)